How to Choose an Iron and Ironing Board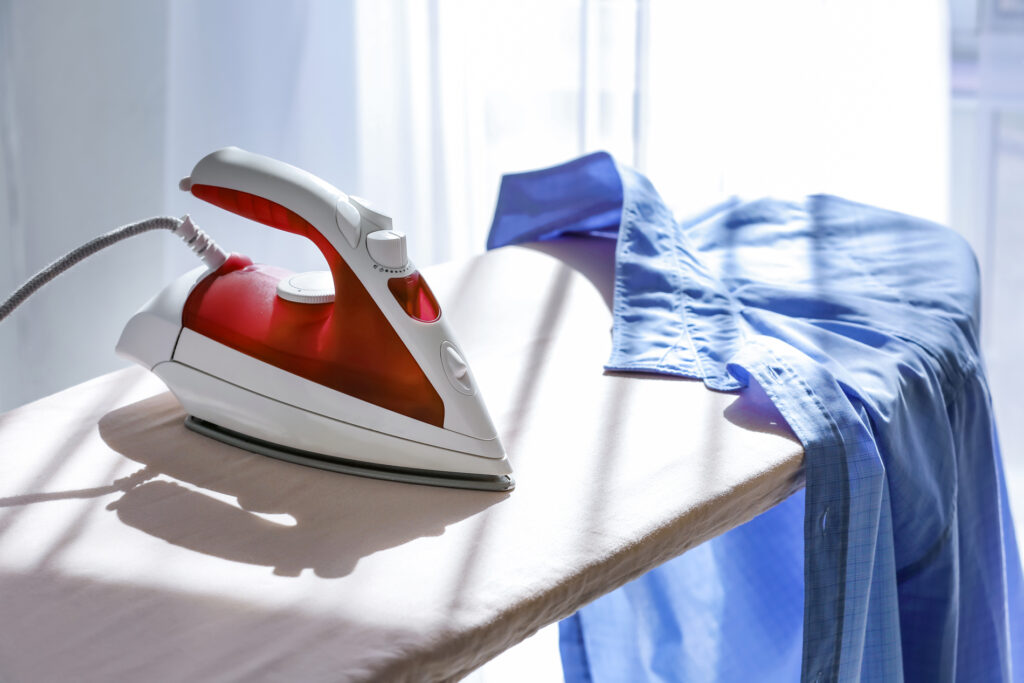 Choosing an iron is a huge commitment. Ok, well, it's not that big of a deal, but the right one could make all the difference. It's important to ask yourself some questions. Does it sit solidly? Does it feel comfortable in your hand? Are the settings easy to change? Is the tank easy to fill and empty?
Those questions are just the start. Make sure to consider the following:
What kind of features does it have?
Offers self-cleaning action
Provides extra steam release
Shuts off automatically
Offers cordless use
Shoots a jet of steam
In addition to the regular metal soleplate, a non-stick soleplate finish is available that allows the iron to glide easily. It resists accumulation of fibers, linen and starch, but it can be scratched by pins or zippers.
How much does it weigh?

Most irons made today are lightweight, which means they weigh about a pound less than old conventional irons. Their lighter weight makes them less tiring to use. They also have faster heat-up and cool-down so you don't have to wait as long to start ironing or change fabric settings.
What type of ironing board will you pair with it?

You'll want to start with a sturdy board so it doesn't tip or collapse. It should have a metal top with adequate ventilation for the steam to escape, and it should be lightweight and adjustable so you can select the ironing height that is most comfortable.
What about the pad and cover?
Your ironing pad should be thick and resilient enough to provide a good cushion for ironing, as well as to permit absorption of excess steam. The cover can be muslin, silicone or Teflon. A muslin cover is soft, absorbent, and can be tossed into the washer and dryer. It should be removed from the dryer while still slightly damp, replaced on the ironing board, and sprayed lightly with Faultless Spray Starch to keep it fresh and clean longer.
Silicone and Teflon ironing-board covers help reflect heat, so your ironing goes faster, and they are scorch and stain resistant. They are smooth, so clothes move more easily when you arrange them on the board. Machine laundering ruins the finish of a silicone or Teflon cover, so just use a damp sponge to wipe it clean, then go over it with a dry iron to remove all moisture. This helps keep it fresh and usable longer.
BACK TO CATEGORIES