How to Dress for an Interview – Tips for Men
Interviewing for professional internships and jobs post-grad is an exciting time full of anticipation and nerves. You're hoping to get your foot in the door to gain relevant experience that will launch you into your career. The stakes are high, and selecting the right outfit could ultimately make or break your interview. There's a distinct difference between formal attire and business attire, and even if you were part of a fraternity, you likely don't have all the necessary pieces in your closet to get dressed for your first interview. Use the following as a guide to understanding how to dress for an interview in both formal and casual situations.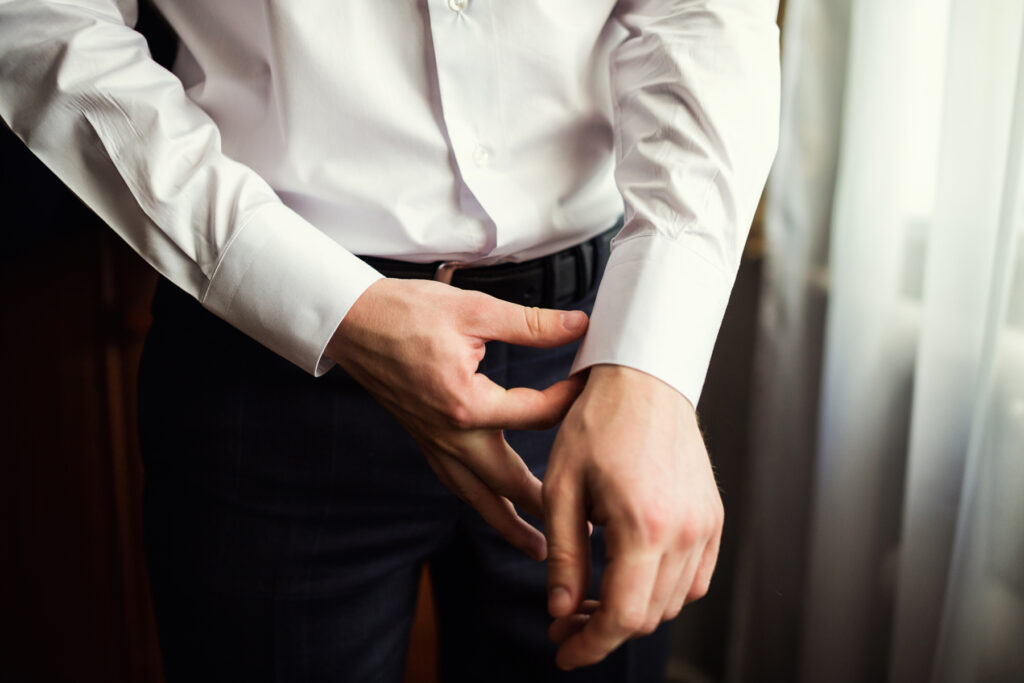 Shirt
Solid, light-colored dress shirts are preferred in formal business settings. The shirt you wear should be ironed and starched to prevent wrinkles as you travel to the interview. White, light blue, or light pink are all versatile options that will hide sweat stains in the event you get nervous. Make sure the shirt you select is the right size and fit—an ill-fitting shirt will make you look inexperienced and feel less confident.
In a more casual setting, you should still wear a dress shirt, but feel free to skip the tie or opt for a classic gingham print.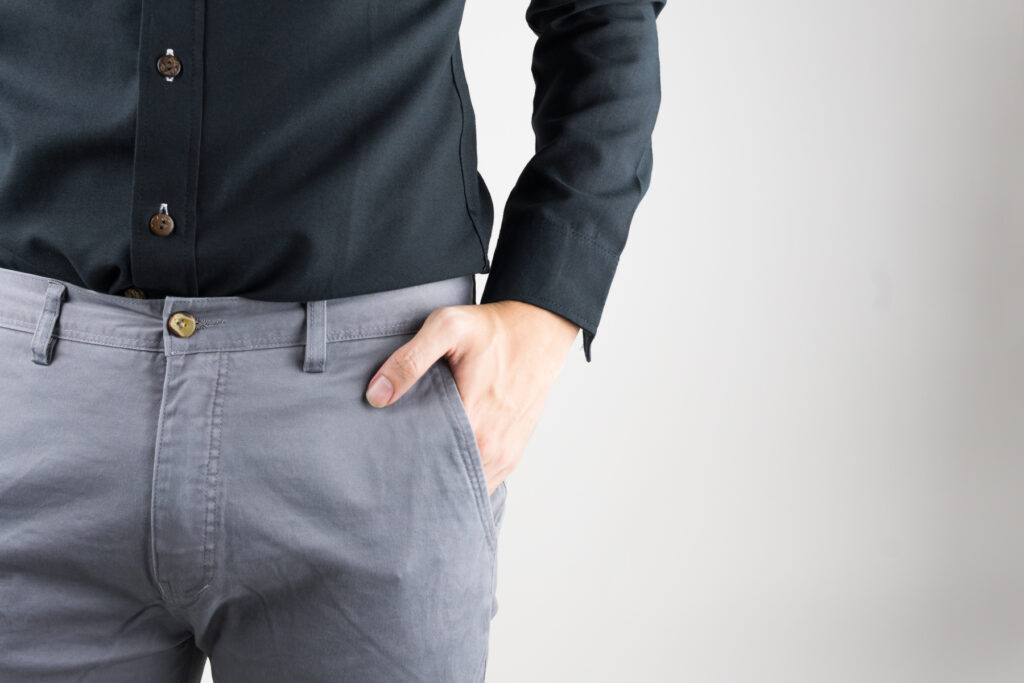 Pants
A slim-fitting pair of pants will give you a tailored, professional look. For a formal interview, you'll want to wear navy or gray dress pants. Black is acceptable, but may look a little too formal in certain contexts.
For a casual interview, chinos work great—just be sure to select a pair in a classic color like navy, khaki, or army green to avoid looking too eclectic.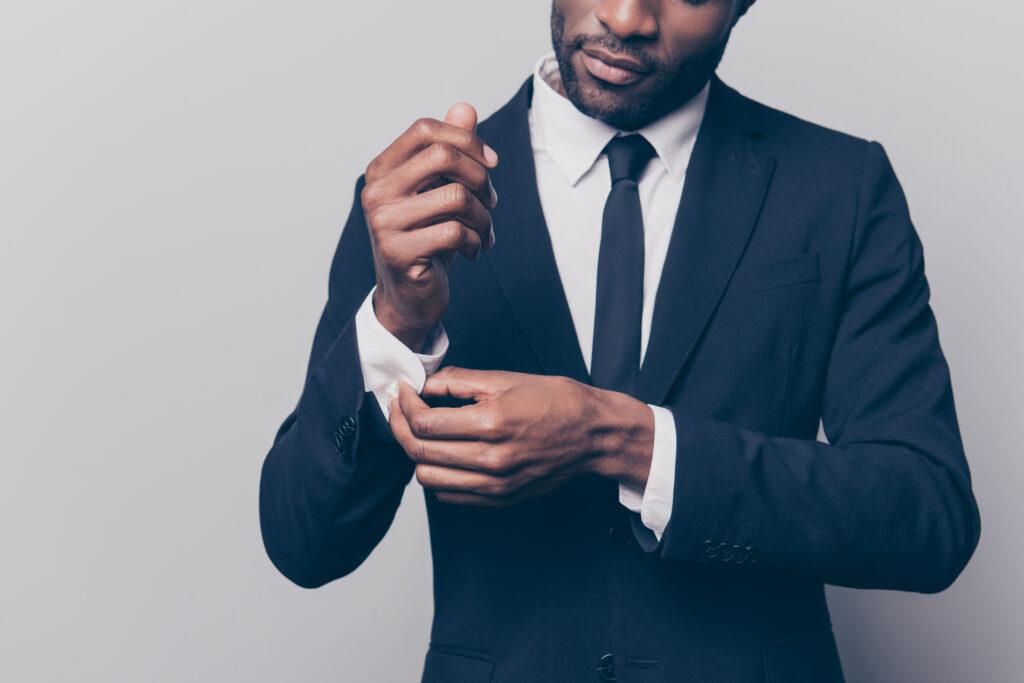 Jacket/Suit
If you're interviewing at a corporation and really looking to impress, you may want to find a fitted suit to wear. This will be one of your greatest investments, especially if you're looking to work at a company that expects formal business attire on the daily. Don't borrow or rent a suit—once again, ill-fitting clothing draws attention to your experience level. You'll want to look and feel your best on the big day, so invest in a suit and have it tailored for a perfect fit.
A blazer or sport coat can dress up a simple shirt/chino combination, but avoid adding a sweater vest to the mix, as this can make you look more like a college student than a job candidate.
Tie
A standard tie is a safe bet, although skinny ties can work too. Choose a solid color or understated print—an interview is not the place to show off your quirky side. Bow ties are also acceptable, but be careful to select one that won't cause your interviewer to be distracted. You want your personality and resume, not your bow tie, to be what sticks in your interviewer's mind after you leave.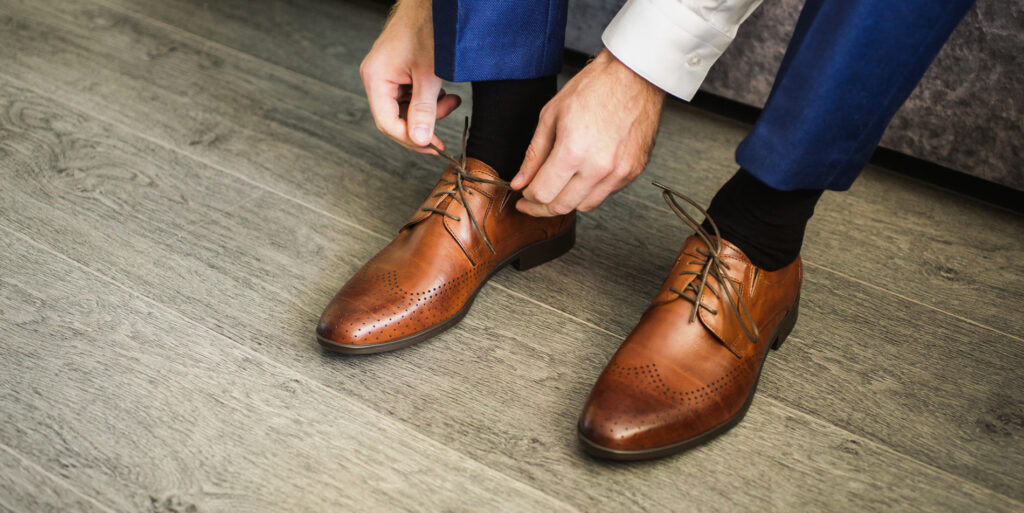 Socks
Fun, printed socks are a popular way to maintain your unique sense of style when the rest of your outfit feels plain, but in a job interview you should stick to dark-colored socks and keep your overall look professional. Save the crazy socks for when you land your job.
Shoes/Belt
Whether you choose black, brown, or cognac, your shoes and belt should match each other. If you're worried about feeling overly formal, stick with brown or cognac—both of these pair well with a navy or gray suit to give off a vibe that's laid-back but still professional.
Accessories
Keep the accessories to a minimum for your interview. No need to wear cuff links, but a pocket square or nice watch can act as finishing touches to your outfit. You'll want to bring along a copy of your resume, so invest in a leather envelope bag or slim briefcase to boost your look even more.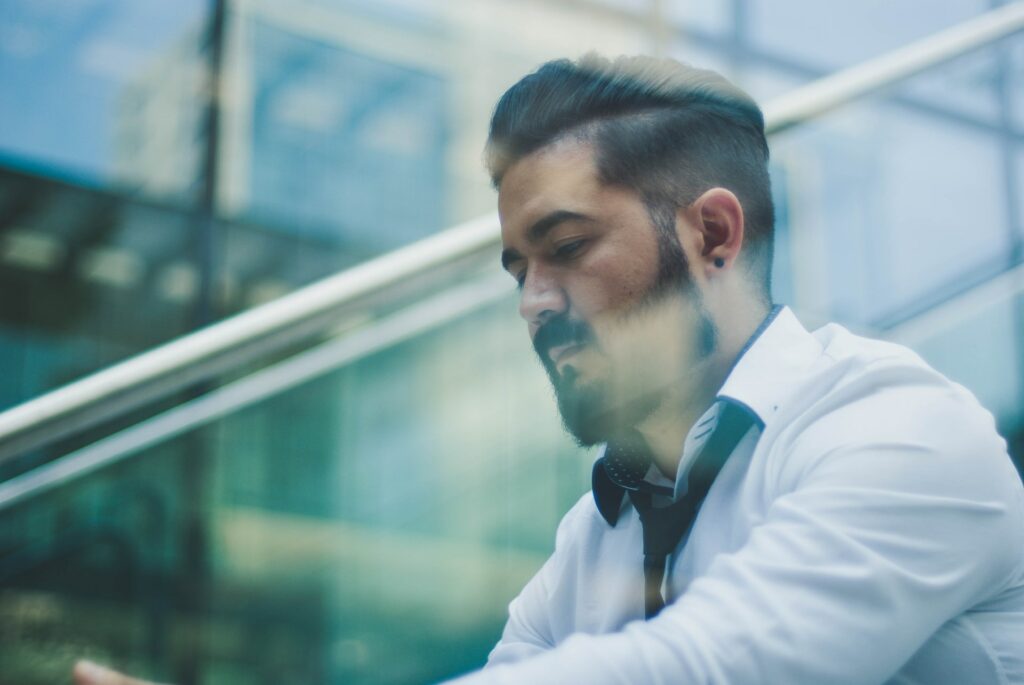 Grooming
If you have facial hair, make sure it's well maintained before you head into your interview. Additionally, pay a visit to your trusted barber and get a haircut before the big day. When you look and feel your best, your confidence will shine through and your interviewer will take notice.
Ironing your clothes with starch is essential to looking sharp for an interview. Use Niagara Heavy Spray Starch on your button-up—especially on the collar and cuffs—for a stiff, polished look. If you're not sure how to iron with starch, check out our easy guide.
BACK TO CATEGORIES